St Cecilia's Hall echoes to the sound of music once more
July 25 2017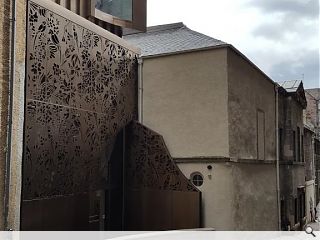 Edinburgh's
St Cecilia's Hall
, the second oldest purpose-built concert hall in the British Isles, is once more a focal point for early music and historical instruments following completion of a major package of renovation works.
Overseen by Page\Park Architects and structural engineers David Narro Associates the £6.5m restoration project has enabled the University of Edinburgh to increase performances, extend opening hours and offer new means of showcasing its collection of 4,000 objects.
In a statement David Narro Associates wrote: "Named after the patron saint of music and constructed to the designs of Robert Mylne in 1763, St. Cecilia's Hall predates the adjacent South Bridge and the entire New Town.
"In 2011 The University of Edinburgh undertook to restore and renovate the building and its infrastructure to enable the long-term preservation of, and public access to, the collection of musical instruments and musical programmes.
"Building work was completed in the Spring and the building was handed over to the University to recant the instruments. St. Cecilia's Hall now continues to provide visitors with the opportunity to see and hear the unique collection of historical instruments as part of live performances within the Hall as well as viewing them in a gallery setting."
David Narro Associates recently saw Ben Adam elevated to the post of managing director, succeeding David Narro who will stay on as chairman.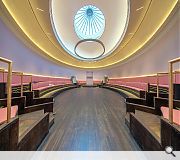 Disabled access is now provided to all areas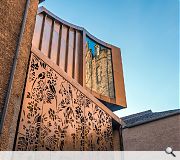 The refurbishment includes a newly accessible front door
Back to July 2017