Alfonso Ramundo opens Derelict Decadence exhibition
July 21 2017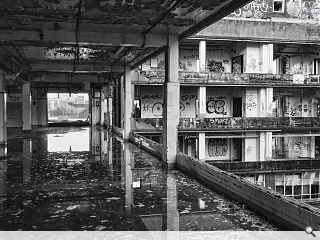 Adopted Glaswegian Alfonso Ramundo, an Italian photographer, has opened a new exhibition charting urban decay and destruction in the city he has called home for the past 20 years.
Derelict Decadence sees Ramundo explore the Govanhill Baths, Caledonia Road United Presbyterian Church in the Gorbals and the now demolished Gray Dunn Biscuit Factory in Tradeston to sate a lifelong passion to seek out abandoned spaces.
Ramundo commented: "The aim of this exhibition is to tell a story through pictures about buildings that, after serving our society for decades by holding various activities or businesses, are in time abandoned, forgotten about, and often demolished just to be replaced by fashionable creations. The subjects of these photographs range from businesses, hotels, private homes and anything in between.
"The inspiration for this comes from the same questions I have been asking myself since I was a little boy - Who lived and worked there? Why did they leave? Why was the building abandoned? Why did they never come back?"
"My work focuses on Scotland and Glasgow in particular as all of the constructions have a similar story. They often represent remarkable works of architecture which have been left to decay over the years and have been completely overlooked, sinking into oblivion and taking with them a piece of local heritage which can never be replaced. This exhibition will bring them back to life."
The free exhibition will run through to the end of August within Skypark 1's donated gallery space.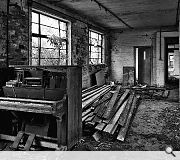 Funeral Tune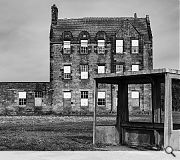 Stop to Nowhere, part of the
Back to July 2017