Barratt launches 'simpler and quicker' 2017 house designs
July 17 2017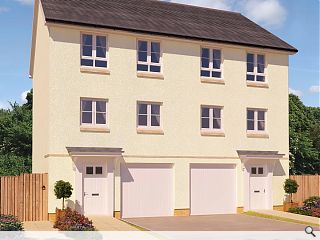 Housebuilder Barratt has unveiled its redesigned range of housing templates for 2017, ensuring that the properties are both simpler to build while offering more ergonomic layouts.
Rejigged floorplans maximise useable space while externally properties will be distinguished by new format windows, 'cleaner' roodlines, fresh brick bandings and front door surrounds to add 'character and distinctiveness'.
Douglas McLeod, regional managing director for Barratt Homes Scotland commented: "We have designed the new 2017 range of homes to make them even better to live in. There is more of a design focus on how they practically work as a home, with better storage, light and simpler lines. People can move around them more easily, with bags and clothing that can be comfortably stored. They are also simpler and quicker to build, meaning more customers can enjoy living in a 5 star home even sooner."
The new house styles will m ake their debut at Barratt @ Heritage Grange in Edinburgh, Ness Castle, Inverness and Abbey View, Elderslie.
Last year Scotframe
unveiled their own style range to 'blend' into the countryside
while before that rival builder
MacTaggart & Mickel drew inspiration from past architects
for its own style book.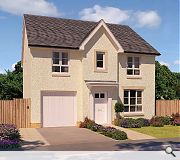 New detailing will be introduced such as brick banding and dorr surrounds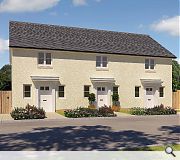 Roofscapes have been rationalised for the new breed of homes
Back to July 2017