Edinburgh Airport foregoes planes for homes and offices
July 10 2017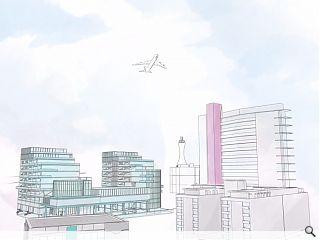 Edinburgh Airport is to sacrifice a back-up crosswind runway, used when the main runway is out of operation, in favour of homes, industry and offices on 100 acres of land on the outskirts of the city.
Occupying land to the south east of the current terminal building and reaching out toward the Gogar roundabout the uncosted scheme would be made viable by way of a new terminal access road,
assisted by the opening of Edinburgh Gateway Station
, placing it in direct competition with unrealized plans for an
International Business Gateway
.
This is likely to increase disruption during essential maintenance work but insists that recent advances in aircraft technology had made the asset largely redundant. Increased passenger demand has already led to Edinburgh Airport reserving land for a second runway in parallel to the current strip, estimating that this would need to be built by 2050 based on current projections.
An arm's length body known as Crosswind Developments will manage the build, led by John Watson, the airport's former chief commercial officer. He said: "There is a really great opportunity in the west of Edinburgh, to build infrastructure from which future generations benefit.
"We will be investing significantly in the land opened up by the closure of the second runway and will work with other developers in the area to promote the wider opportunity we believe exists."
Subject to planning permission it is hoped that work may begin next year.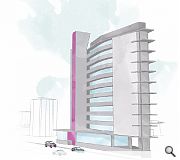 'High-end' offices and a 'modest' number mof new homes would be provided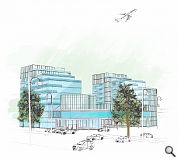 Edinburgh Airport will directly fund construction of a required access road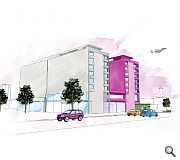 The northern half of the Crosswind Runway will be reserved for terminal development and more stands, with the southern half making way for the new masterplan
Back to July 2017