Midlothian Council give thumbs-up to Penicuik science park expansion
June 16 2017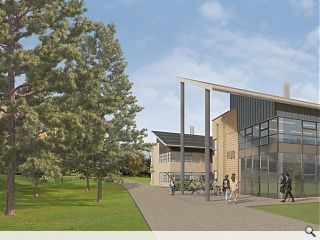 Planners at Midlothian Council have lent their consent to the expansion
Edinburgh Technopole Science Park
in Penicuik.
This clears the way for construction of three new office and laboratory buildings designed by Oberlanders while retaining historic parkland on the site.
Councillor Russell Imrie remarked: "Approving this application, subject to the stipulations outlined, will create jobs and cement Midlothian's reputation as a centre for excellence in life sciences and scientific research. We know there are companies which are keen to locate soon to Edinburgh Technopole, which makes this an urgent matter."
Conforming to an existing masterplan these buff brickbuildings will be horizontal in form with a hub/café overlooking the central park.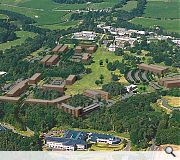 Each pavilion will be made available for multi-ocupant enants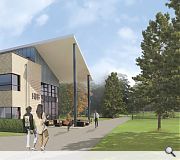 Technopole lies next to the University of Edinburgh's Easter Bush campus
Back to June 2017