New wave of housing hits Granton Waterfront
June 9 2017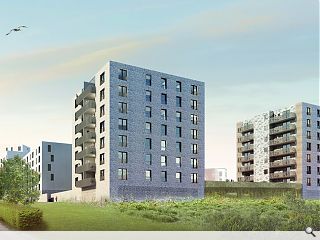 Places for People has submitted plans to bring forward the next phase of development at Granton Waterfront to City of Edinburgh Council in the form of 89 new homes on Waterfront Avenue.
The latest phase of development, Phase 3, is designed by Reiach and Hall Architects to take advantage of extensive views and provide residents with a landscaped courtyard and amenity space.
Places for People group development director Colin Rae remarked: "Waterfront Avenue is a distinctive development that is providing much needed mixed-tenure housing for Edinburgh. Of the 89 homes in this phase, 33 are for affordable rent and 56 will be available for sale.
"Residents benefit from plenty of open space, easy access to the city centre and routes through the site leading to Granton Harbour. The regeneration of the area stalled during the recession, but with these proposals and other planned developments the outlook for Granton Waterfront is very positive."
When complete Waterfront Avenue could play host to a community of up to 600 homes; including
100 phase 2 homes designed by CDA
.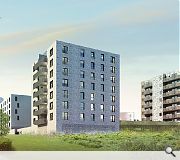 North Walk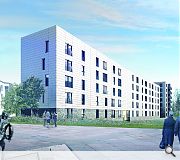 South Walk
Back to June 2017