Glasgow City Council doubles down on cycling with twin bike facilities
June 1 2017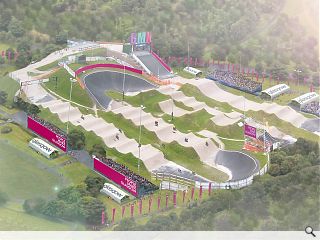 Glasgow City Council has committed £940k in funding toward creation of a
BMX track in Knightswood
and mountain bike trails within
Cathkin Braes
Country Park ahead of the 2018 European Championships.
Hosted by the city the multi-sport event will draw athletes from across the continent, prompting the need to provide facilities in readiness for their arrival.
A Glasgow City Council spokesman commented: "This funding will add to Glasgow's outstanding collection of sporting facilities, with these two fantastic venues open for the people of Glasgow and our visitors to use, and capable of hosting local, national and international events. There will be fantastic opportunities for local communities to take part in the development of cycling in Glasgow."
At Knightswood this will see £330k ploughed into transforming disused blaes football pitches into an Olympic standard floodlit BMX track complete with five and eight metre start ramps for advanced riders and a new home for the Western Titans BMX club.
Players and spectators will also benefit from new conveniences, a conference room and car park.
The balance of funds will be used to extend a network of existing mountain bike trails on the Cathkin Braes
Back to June 2017