Work to get underway on Park Circus missing link
May 30 2017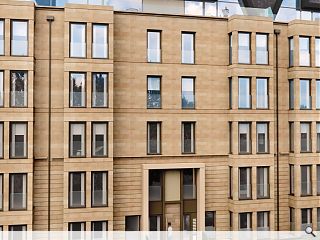 Expresso Property are to begin work to complete a missing link at Glasgow's Park Circus next month with construction of 98 homes ranging from one bedroom flats through to four-bed duplexes.
Park Quadrant Residences
will complete the original masterplan of concentric rings conceived by Charles Wilson in 1851 by infilling the final plot of land with new flats finished in natural sandstone to respect the existing Victorian streetscape.
David Gardner, architect at Holmes Miller, said: "The Park Quadrant Residences have been designed to celebrate being part of the completed masterplan, whilst having their own confident architectural language. The design creates a subtle contemporary reinterpretation of various key elements including the window proportions, stonework detail and feature entrances. We believe Park Quadrant Residences are a fitting tribute to Charles Wilson's original plans and a crowning jewel in the Park area."
Designed to respect the heritage of Park Circus the new homes include a flamboyant roofscape intended to offer a contemporary twist on the Victorian grandeur of Park Terrace.
Back to May 2017