Royal Mile closes form backdrop to temporary visual arts installation
May 25 2017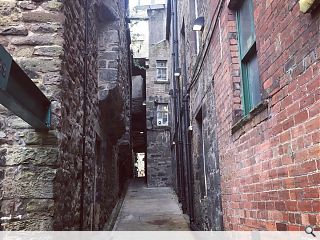 A trio of historic closes in Edinburgh's Old Town will play host to a month-long experimental arts installation this summer, with a team of artists and architects transforming the forgotten spaces with a combination of sound, light and sculpture.
Running from 14 July to 11 August Open Close will encompass Carrubers, Chalmers and Trunks Close off the Royal Mile, creating an open-air sensory gallery to draw footfall through the neglected alleys.
Icosis Architects and WT Architecture will oversee much of the physical interventions to the space in conjunction with a team of artists, designers, academics and musicians with a view to generating data on a more long-term solution for the forgotten spaces.
Open Close founders Tamsin Cunningham and Eileen Hall, said: "In an urban design world driven often by the needs of vehicles rather than people, such spaces are all too rare. We wanted to examine how a multi-disciplinary collaboration involving not just architects but artists, musicians, designers, social geographers, sociologists and digital agencies might inform an alternative way of re-imagining such public spaces.
"There has been a lot of great research on pedestrian numbers, traffic flow and the various urban realm issues faced by the inhabitants of Edinburgh's Royal Mile but relatively little academic analysis of the emotional experience of a place: the Open Close survey aims to engage people in thinking about how they feel and what is important to them about these routes through the heart of the city."
The closes are among
12 chosen for a makeover by Edinburgh World Heritage
which will draw up plans for the permanent transformation of the historic streets.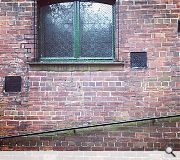 It is hoped the summer installation will lead to a more permanent solution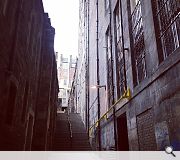 Nine other closes are also being targetted for improvements
Back to May 2017