The Lighthouse charts emerging practices in new series of exhibitions
May 2 2017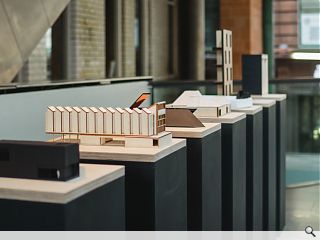 Graeme Nicholls Architects
have staged a new exhibition at The Lighthouse, Glasgow, to kick-off a new programme designed to showcase emerging creative talent to a broader audience.
Origins, Narratives and Architecture is on show in the Review Gallery of the venue through to 6 May and forms a retrospective of speculative projects, research, and competition entries conceived by Nicholls over a decade of work prior to the formation of his own practice in August 2016.
This work is displayed in a variety of guises including monochromatic A2 prints, physical models, paintings, and text, deliberately choosing to eschew overt description in order to allow visitors to draw their own conclusions from the work.
Outlining Nicholls' approach The Lighthouse wrote: "Graeme's work is characterised by an interest in proportion, innovative use of materials, and a rich layering of cultural references to create a unique 'narrative' for each design."
The exhibition was completed by Nicholls in collaboration with Graeme Nicholls in collaboration with Barbara Vecchione, Jonita Karablikova, Kieran Dick-Doyle, Lau Wei Ann, Lee Chao Qun and Liew Zu Vun.
Photography by Lindsey Mackenzie Parker of Mack Photo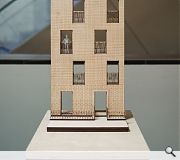 Speculative work spread over the past ten years is on show
Back to May 2017