Peel unveil £5bn Liverpool Waters blueprint
March 15 2017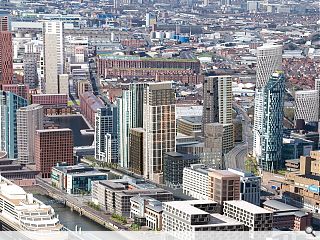 The Peel Group have travelled to MIPIM, Cannes, to unveil a £5bn masterplan for Liverpool's Central Docks inviting investor interest in eight key plots on 150 acres of former docklands.
In total Liverpool Waters would deliver 2,000,000sq/ft of mixed use floorspace and over 1,000 apartments in buildings stretching up to 44 storeys in height – propelling efforts to re-establish Liverpool as a global city.
Lindsey Ashworth, director of development of Liverpool Waters, said: "Our ambition has always been to create a waterfront for the world, a sustainable environment with stunning views where people and businesses can flourish together. Unveiling this southern part of the Central Docks neighbourhood marks the next chapter in the Liverpool Waters story and brings us one step closer to re-establishing Liverpool's waterfront as a gateway to the world."
A 17 acre public park would sit at the projects, heart offering views of the River Mersey and the Leeds and Liverpool Canal.
Peel are currently pushing ahead with a
£200m masterplan at Glasgow Harbour
.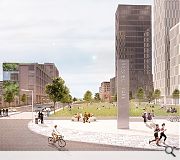 £300 million of construction work is expected to start on-site before the year is out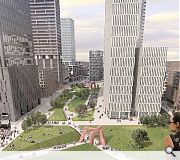 The Liverpool Waters masterplan was first announced a decade ago
Back to March 2017