Glasgow PRS market takes-off with 600 Merchant City homes
March 6 2017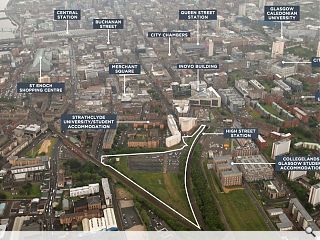 Get Living London has alighted on Glasgow for its first development outside the capital after completing the purchase of 7.5 acres of brownfield land to the east of Glasgow's High Street from Merchant City Properties.
Outline planning consent is already in place for the brownfield site
with architects Stallan-Brand to begin detailed design work shortly to allow construction to begin within 18 months.
CEO, Neil Young, said: "There is an appetite for the high quality, professionally managed homes, flexible service and safe, well-maintained environments that Get Living offers, not only in London, but across the UK."
The rental management company is best known as operator of the East Village in Stratford, formerly the London 2012 Athlete's Village.
Moda Living are also targeting the Glasgow PRS market with a
365-apartment scheme on the former Strathclyde Police HQ
at Pitt Street; with a separate
500-unit scheme in Edinburgh
due to get underway by the end of the year.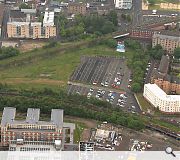 The development will seek to extend the Merchant City to the east of High Street
Back to March 2017