Balmaha split on affordable homes plan
January 30 2017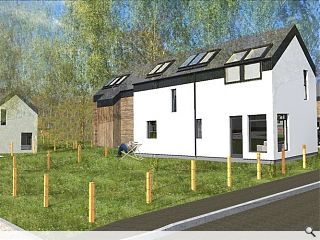 A bid to erect
20 affordable homes within Loch Lomond and the Trossachs National Park
has been defended by Rural Stirling Housing Association amidst claims the development would hit biodiversity.
A section of the local community is opposed to the development, which they say will adversely affect the West Highland Way through the loss of five acres of woodland, but Rural Stirling insist the homes are necessary to counter depopulation.
Director Tony Teasdale said: "Local house prices are extremely high, there is very little affordable rented housing and local tourist businesses in the area struggle to provide the sort of accommodation that will enable them to retain employees.
"The area has seen a de-population over the last 20 years. The concern from most people that we speak to is about ensuring that Balmaha and the wider Buchanan Community Council area can be a vibrant, inclusive and sustainable community going forward. Sensitive, small scale development of the type we are proposing is a key part of this."
One objector wrote: "There is a lack of public transport connecting Balmaha to any nearby areas meaning that the only commuting method is by car with the associated carbon footprint and environmental cost, as well as the fact that residents who require affordable housing are in a financial situation such that large fuel costs for commuting are untenable."
Nevertheless Buchanan Community Council voted overwhelmingly in favour of supporting the proposals at a meeting in January.
Plans drawn up by John Gilbert Architects envisage a cluster of low energy contemporary homes clad in Scottish larch and render, arranged around a series of courtyards.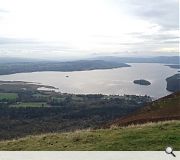 A photomontage illustrating the likely impact as viewed from Conic Hill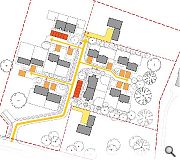 Housing will comprise a mix of social rent, local worker and shared equity housing with one five bed house for private sale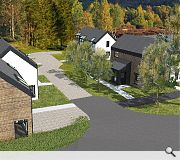 The project is said to be vital for the economy of the park
Back to January 2017