Elder & Cannon head Dunbeg corridor masterplan
January 19 2017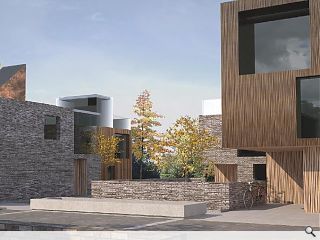 The communities of Dunbeg and Ganavan could be merged to form one continuous urban area following submission of proposals by Link Group and Elder & Cannon Architects to build
600 conjoining homes
.
A 15-year masterplan for the 'development corridor' has gone before Argyll and Bute Council, made possible by a new roundabout at the A85, with the introduction of new shops, cafes and community areas.
Whilst designs remain at an early stage Elder & Cannon state that they are guided by a desire to foster a sense of 'arrival' and will work to deliver 'legible central spaces' and 'courtyard clusters'.
Outlining their approach the architects said: "The study of historic and contemporary precedents has informed the architectural approach to settlements which are strongly influenced northern European examples but also indigenous building types and groupings from steadings to streets and small squares."
Link has already finished 75 affordable homes on the coastal site.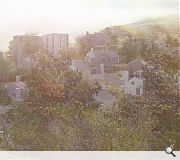 Homes will merge into a coastal woodland landscape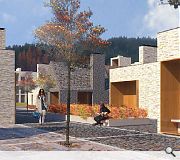 Hosuing will be arranged around a series of courtyards
Back to January 2017