Pre-application consultation gets underway for South Ayrshire school
December 6 2016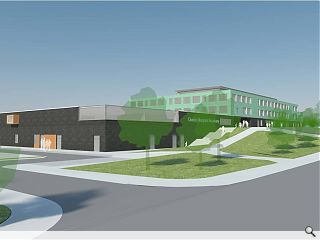 South Ayrshire Council is to hold a pre-application consultation into proposals to build a new Queen Margaret Academy on 13 December ahead of a formal planning application.
The £25m school is being designed by BDP in consultation with key stakeholders to guide its conception.
Councillor Margaret Toner, portfolio holder for lifelong learning, said: "We've been actively listening to the views of our communities in recent months, and this event offers a valuable opportunity to meet with people face-to-face to discuss progress.
"While the plans are still at an early stage we will continue discussions on what people would like to see from the new school, and try to incorporate their feedback wherever possible."
The consultation will take place within the existing Queen Margaret Academy on Tuesday, 13 December, between 14:00 and 20:00 with public comments to be submitted no later than 23 December.
Back to December 2016