Craft brewery to slake thirst of Finnieston beer lovers
|
Send to friend
November 22 2016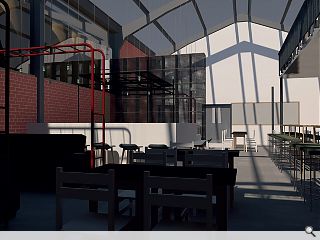 J.A Leask Architects have put forward plans for a
brewery, restaurant, bar and workshop on Haugh Road
, in Glasgow's burgeoning Finnieston district, on behalf of House Brewery Company – owners of Inn Deep, Great Western Road.
Designed to meet growing demand for craft beer and ales the proposals would transform a vacant garage into a bewery and 'beer experience centre' that will retain the site's industrial aesthetic whilst adding external decorations.
For this Graven will oversee the interior design and exterior treatment of the brewery, specifying a bespoke lighting scheme and custom graphics with large format typography to enliven the warehouse build.
In a statement the architects wrote: "Internally within the mid and east portals there would be mezzanine decks proposed within the double height space. One of these would accommodate raised serving vessels over the off-licence but also on view over the bar. The other would provide a cat walk / bridge style of seating to the restaurant and bar area to break up the expanse of space and allow for a variety of seating options."
Modelled on the success of
Drygate Brewing Company
the facility would offer scope for private tastings, tours and a home brew shop.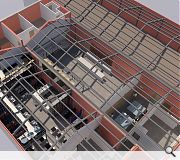 House Brewery are seeking to capitalise on 'hipster chic'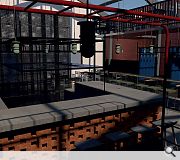 The new venue will play on its industrial appearance
Back to November 2016