Partick Housing Association progress new homes
October 26 2016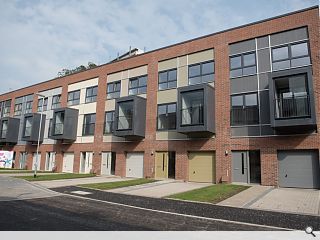 Partick Housing Association have secured funding to progress an
£8m development of 60 flats
on the site of the former St Peter's School, Glasgow.
Construction will get underway early next year on a mix of properties for social and mid-market rents as well as supported accommodation.
Les Milne, chairman of Partick Housing Association, said: "The funding package put in place is a real boost for our commitment and ambitious plans to provide new homes and improve existing homes to meet local housing needs, which will deliver significant benefits for the people that matter – our tenants.
"With Clydesdale Bank's support, we are now a step closer to delivering the redevelopment of the St. Peter's site."
The association recently unveiled Mast Architects
£6.5m development of 46 homes
on land occupied by the former Broomlea School.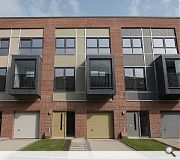 Each Broomlea block is faced in coloured laminate panels and brick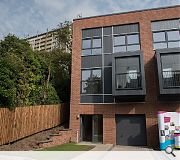 Properties are surrounded by shared spaces and landscaped grounds
Back to October 2016