Vertical vision for Tradeston outlined
October 5 2016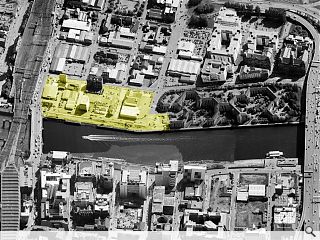 Stallan Brand have prepared an outline development statement for a
mixed use transformation of Tradeston
comprising a mixture of offices, homes, a hotel, serviced apartments, retail and leisure.
The '
vertical
' vision outlines the potential for a new public square and gateway building to improve perceptions of the city for those arriving by train.
Outlining their illustrative plans the architects observed: "Buildings along this edge have the potential to run North to South parallel with the railway lines to address the approach from trains and traffic from and to Central Station.
"Buildings in key locations could extend from an East West grid in a North South Axis so that the articulation of the site becomes rich with diverse pockets of interconnecting public spaces. The ground floor accommodation will be articulated to promote connectivity between buildings and through the site and to provide sheltered external spaces and generate movement through the site."
Stallan Brand are seeking planning in principle for the transformation on behalf of Drum Property Group for broad consent for its end use and floor space pending development of detailed design proposals.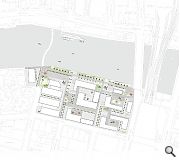 A series of urban blocks would be created, extending the city centre grid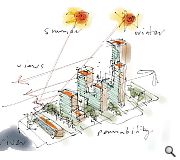 Towers of up to 16 storeys could sprout alongside the Central Station approach
Back to October 2016