Kilmarnock picks up the pace with Halo urban park
October 3 2016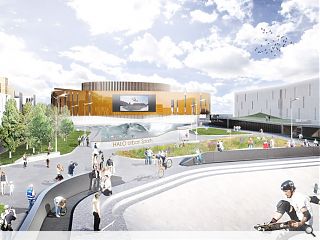 Kilmarnock is set to benefit from creation of a £14m urban park after East Ayrshire Council gave its financial and political backing to the regeneration of 23 acres of brownfield land in the town.
Led by the Klin Group and backed by Diageo the scheme will occupy the site of the drinks giants' former bottling plant and will now be put to the UK and Scottish governments for additional support before it can proceed.
Marie Macklin, chair of Klin Group, said: "Kilmarnock deserves the very best for this iconic site and that is what we are setting out to deliver. We listened carefully to what the people of the town had to say and the HALO Project will provide a fitting and sustainable legacy for the Hill Street site that will last for generations of Kilmarnock residents to come."
Located next door to a
new campus for Kilmarnock College
, due to open shortly, the scheme will include a business hub, manufacturing centre, exhibition space, cultural facilities and a water sports centre. These will be grouped around a landscaped plaza alongside shops, cafes, 175 homes for social rent and 3,000sq/m of commercial office space.
Keppie have been appointed project architect for the scheme.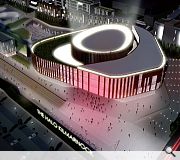 Some 23 acres of brownfield land will be regenerated
Back to October 2016