Designs evolve for Edinburgh public realm enhancement
September 23 2016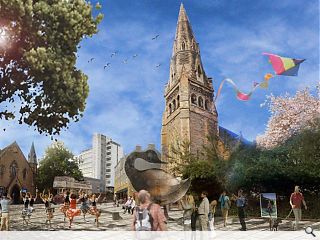 Backers of public realm enhancements at The Causey, Edinburgh, are to consult on the latest iteration of landscape design proposals for the pedestrianisation of a key traffic junction in the city's south side.
Prepared by Arcade Architects and Ironside Farrar on behalf of the causey Development Trust the project aims to create a new public space capable of hosting arts and community events whilst also promoting walking and cycling.
This will see the triangular junction partially closed off to traffic with Chapel Street turned into a shared space with reduced height kerbs which would complement historic and smooth sawn basalt setts.
In a statement the trust said: "The proposals aim to create a thriving Southside hub and place where people can meet, neighbours can chat and businesses can prosper. Lighting and art have played an important role for previous temporary installations and will continue to play an important role as the project is developed."
The next consultation will take place on Monday 26 September at 19:00 within the Southside Community Centre.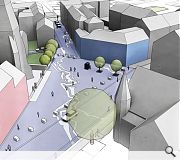 Locals are being invited to help shape the latest plans
Back to September 2016