Construction begins on Portree Gaelic primary school
September 14 2016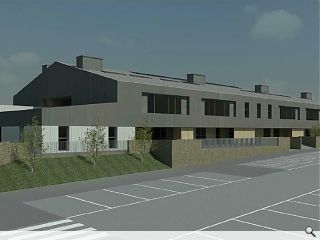 Robertson Northern has moved to the delivery phase of a Highland Council designed £8.7m Gaelic primary school in Portree, Skye, which will emphasise bilingual education in its curriculum.
Portree Gaelic Primary
will include formation of a new access road, refurbishment of the Elgin Hostel to provide student residences and new accommodation for Portree High.
Chair of the council's Gaelic implementation group Cllr Hamish Fraser commented: "Portree Gaelic Primary School is Highland's third dedicated Gaelic school in the region following the opening of Bun-sgoil Ghàidhlig Inbhir Nis in 2007 and Bun-Sgoil Ghàidhlig Loch Abar in 2015.
"Highland's third standalone Gaelic School will complement Scotland's Gaelic Primary Schools in Glasgow and Edinburgh."
It is expected that the new school will open by the end of 2017.
Back to September 2016