B-listed Govan school to form Elderpark Housing Association HQ
September 12 2016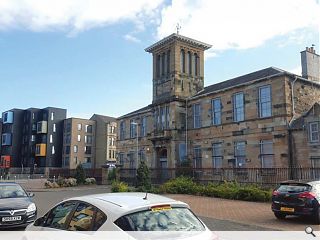 A bid by Elderpark Housing Association to extend and convert the B-listed Hill's Trust School in Govan has taken a step forward following the successful purchase of the building from Glasgow City Council for £283,743.
Mast Architects have been brought on board to oversee the conversion which will see the vacant building, last in use as a business centre, brought back into productive use.
Councillor George Redmond, executive member for jobs, business and investment at GCC, said: "The sale of this building brings a number of benefits to Govan and indeed the whole city, with new offices in a listed building; a new and sustainable use for a building that had lain vacant; and help deliver the next stage in a regeneration project that will bring new jobs and services to the local community."
External work will include a new copper clad entrance porch and installation of south facing rooftop solar panels.
Back to September 2016