Stromness care home plans go on show
|
Send to friend
September 1 2016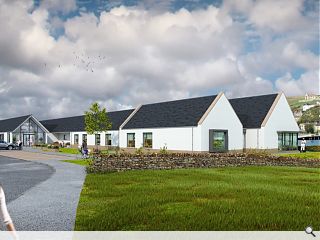 Young & Gault Architects have put forward proposals to build a 40 bed care home in Stromness, Orkney, on behalf of the local council at a series of public consultations in both Kirkwall and Stromness itself.
St Peter's House has been prepared to University of Stirling designing for dementia standards and has been conceived as a cluster of small group living units of 10 beds to reduce the institutional characteristics of the home.
The £9m build will enjoy a prominent setting with panoramic views toward Stromness and has been conceived as a cluster of houses within the landscape.
In a statement the practice said: "Buildings in Orkney are typically simple forms, robustly detailed and in their care home design Young and Gault have endeavored to replicate this approach. Efforts have been made to ensure the home will nestle within the landscape rather than dominate the setting."
Construction is set to begin during the summer of next year for completion by early 2019.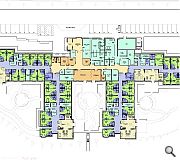 The design takes account of the latest standards in dementia care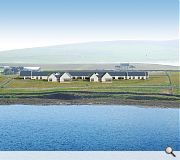 The low slung building is intended to be as unobtrusive as possible
Back to September 2016