University of Strathclyde obtains consent for £33m sport facility
August 24 2016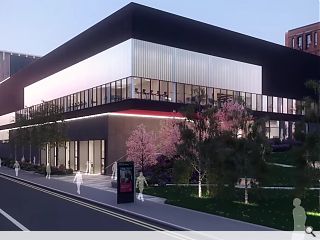 The University of Strathclyde has cleared planning for a Kennedy Fitzgerald designed
sport, health & wellbeing centre at Cathedral Street
, Glasgow, which promises to consolidate recreation, academic and research spaces.
Work on the £33m centre is set to get underway in November for completion by summer 2018, providing students and staff with a 25m pool, sauna, steam and consultation rooms as well as an all new conditioning suite.
Professor Sir Jim McDonald, Strathclyde principal, said: "Together, we are creating a first-class facility that will provide health and wellbeing benefits for the University community, as well as improving participation in sport more generally.
"This new facility is the latest part of our campus transformation, helping us to continue to attract and retain the very best local and global talent. We are delighted Glasgow City Council has supported our plans, and we look forward to opening this exciting new building."
A separate teaching and learning building, still in planning, will eventually join the new facility.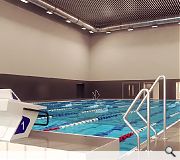 Additional landscaping will also be introduced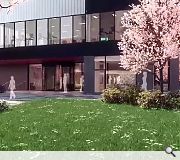 New facilities will broaden the range of classes and activities offered
Back to August 2016