Planning sought for Dalmarnock primary school
August 22 2016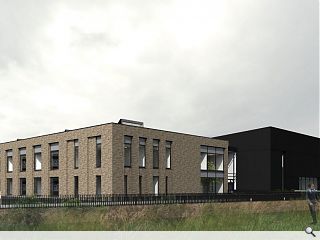 Glasgow City Council's development and regeneration services department has
filed plans for a new primary school in Dalmarnock
to augment ongoing regeneration around the Commonwealth Village.
The school has been conceived as two elements namely a brick-clad classroom block and double height metal-clad multi-purpose hall with a small clock tower signifying the main entrance square at the junction of these two halves.
In their design statement the council wrote: "The double height gym/assembly block flanks Sunnybank Street, forming an active edge to both the street and the pedestrian path. The 2-storey teaching block is set back from the road, allowing all classrooms direct access to the playground. The main entrance is located between the two blocks.
"Each wing is proposed to have a different function and a different structural strategy. This will also be reinforced through contrasting cladding materials."
Possible future expansion is allowed for within the masterplan, enabling the school to cater to a maximum of 528 pupils should future needs make this necessary.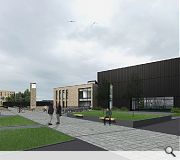 A series of roof lanterns will be installed on the classroom block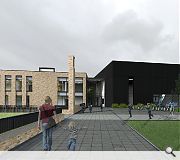 The school will take the form of two distinct wings
Back to August 2016