Scotframe publishes new rural homes collection
|
Send to friend
May 27 2016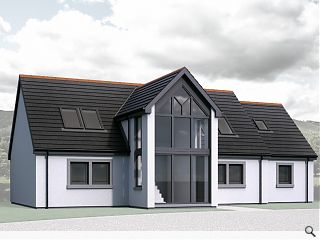 UK timber kit manufacturer and supplier Scotframe has unveiled a collection of 22 new rural homes which it states will 'complement, enrich and blend into' the British countryside.
In-house designs range from bungalows to five-bedroom mansions each of which sports high standards of thermal performance and energy efficiency with consideration given to shape, proportions, natural materials and the 'avoidance of excess embellishments'.
Scotframe MD Bob Edwards commented: "We have taken our enormously successful previous rural collection and reviewed and updated it to reflect the latest planning requirements and thermal performance regulations whilst giving some designs a modern contemporary architectural style."
The design brief also called for the impact a house has on the landscape to be taken into account, as well as local topography.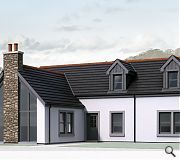 Each home is built from high performance building panels which can be quickly and efficiently assembled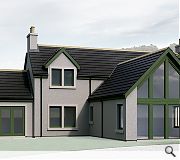 Scotframe has manufacturing facilities at Inverurie, Aberdeen & Cumbernauld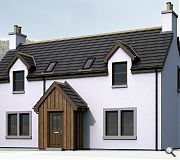 The homes are designed to conform to the latest planning requirements
Back to May 2016