Contractors commence above ground Haymarket works
May 4 2016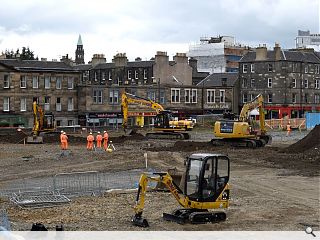 Tiger Developments and Interserve have begun above ground works to deliver a
£200m office-led commercial scheme
on a derelict site in Edinburgh's west end with the removal of tunnel earthworks dating back to the 1840's.
The Haymarket will comprise a mixture of office, retail and leisure space including a hotel and apart-hotel when it completes, with the first office building set to complete in 2018.
Located next door to a main line railway station and tram link the scheme is being marketed as Edinburgh's best-connected address.
Cllr Gavin Barrie, convenor of the economy committee, said: "It is very welcome news that this key 'Edinburgh 12' site has reached such a significant milestone. With its prime location next to Haymarket station and tram stop, The Haymarket will bring thousands of jobs to the city during construction and once complete."
Graham Haydon-White, development director at Tiger Developments, added: "With the stage one build contract now in place, we are uniquely placed ahead of any other major mixed-use development in the capital."
The Haymarket has been designed by Richard Murphy and CDA Architects.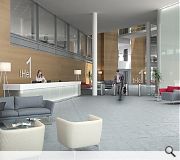 The project will be delivered in phases from 2018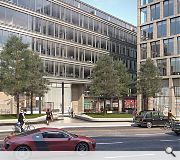 Tiger believe there is pent up demand amongst occupiers for central addresses
Back to May 2016