Chapelton sets the scene for new BBC documentary
April 22 2016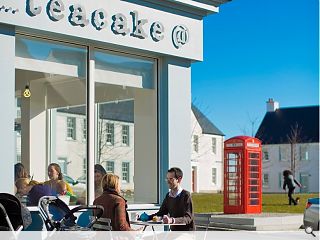 Chapelton, Scotland's largest planned new town situated five miles south of Aberdeen, is to provide a backdrop for a new BBC television series documenting emerging developments and the communities which use them.
How Scotland Works will air from 26 April will give audiences a guided tour of the estate peppered with interviews with residents and the developers behind the project.
The Duke of Fife, director of Elsick Development Company, said: "How Scotland Works has been an exciting project for us to be involved with. The episode will give people across the country a great insight into how quickly a new community is forming and the success of the development so far.
"With more than 70 homes in Chapelton occupied and over 80 properties sold or reserved, work is now well underway on phase two of the development. We look forward to seeing how the series captures this progress."
Upon completion Chapelton,
designed by Brooks Murray Architects
, will be home to 4,045 houses.
Back to April 2016