GSA expansion extends to former Stow College
April 22 2016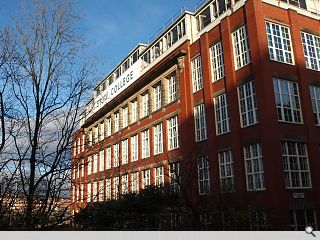 Glasgow School of Art is to extend its academic footprint to the site of the former Stow College which will be 'imaginatively' refurbished to allow the School of Fine Art to be brought together in one building for the first time in 50 years.
GSA expects to complete its purchase of the college within the next few weeks, allowing contractors to move on-site this summer for the school to move into their new home by autumn 2017.
BDP have been appointed as project architects for first phase refurbishment works with Gardiner and Theobald providing all consultancy services.
GSA Director, professor Tom Inns, said: "The acquisition of the former Stow College site is a fundamental element of our new estate development strategy. It will mean that the GSA can bring together all pathways in the School of Fine Art in one specially-adapted building for first time in over 50 years. It will also mean we can create the space to support collaboration across our disciplines as well as with other academic, third-sector and industry partners."
"This next phase of our campus development will help us achieve our academic aspiration to become a global leader in studio-based learning and research, provide the space to accommodate a 25% increase in our student numbers by 2018, and importantly provide the GSA with space for future growth."
Meanwhile restoration of the Mackintosh Building continues with a main contractor set to be appointed in June to allow a restoration of the west wing and upgrade of the east wing to take place immediately thereafter.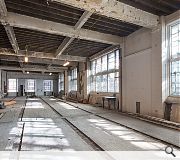 Work could begin on the conversion as early as this summer
Back to April 2016