Occupiers prioritise transport hubs as office demand remains high
April 11 2016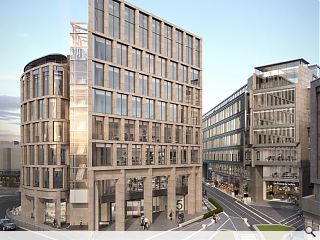 Office occupiers are increasingly prioritising space close to public transport links as businesses weigh up the costs of lengthy commutes and travel between meetings, according to new research commissioned by The Haymarket, Edinburgh.
Yolo Comms spoke to senior executives at 200 of Scotland's largest businesses and found that 83 per cent of professional services firms valued proximity to public transport above all else, closely followed by financial organisations (70 per cent) and IT (69 per cent).
Other priorities were having a good postcode with 94 per cent valuing the prestige of an upmarket area code and access to amenities, with three quarters placing value on having a choice of cafes and restaurants close to hand.
Cameron Stott of real estate services provider JLL noted: "We know that ease of travel is essential to businesses who not only count the cost of billable hours travelling between meetings, but also when factoring in the ease of commuting at the beginning and end of the day. With sustainability higher up on the business agenda, we also see a move towards the use of public transport, particularly in cities such as Edinburgh, which are highly congested."
David Westwater, development director of tHe Haymarket added: "In the competitive professional services market having a highly visible office space can only have a positive impact on company profile.
"It is also very much about the company you keep, particularly amongst tech companies who see the value of collaboration - this is clearly easier to do if you are based either in the same building or a nearby space which allows for a cross fertilisation of ideas and best practices."
Overall some 90 per cent of businesses polled said they were minded to expand over the next five years.
Back to April 2016