A&DS invites people to Say Hello to Architecture
|
Send to friend
March 18 2016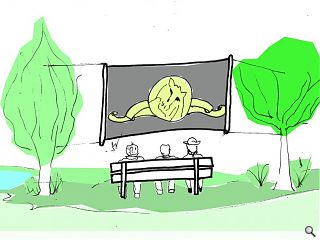 Architecture and Design Scotland is inviting individuals and community organisations to participate in a series of events and activities designed to encourage greater public participation in architectural issues.
Say Hello to Architecture
forms part of the 2016 Festival of Architecture and will communicate why buildings are designed the way they are by creating a series of pop-up cinemas/hubs and shops in under-used spaces or by requisitioning venues originally conceived for other uses.
A&DS chief executive Jim MacDonald said: "This year is a great way for everyone to get involved in their own places and learn about how architecture impacts on everyone's lives. We want to help communities to think about their place and respond to it in an enjoyable way. We're looking to support communities and individuals to create their own events on the theme of Say Hello to Architecture."
A number of architectural tours will also be conducted as part of the event.
Back to March 2016