Staran enjoy enjoy well earned coffee break
|
Send to friend
March 21 2016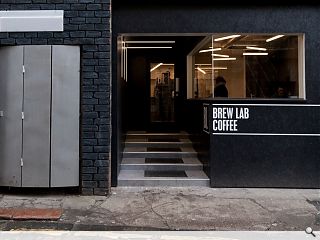 Edinburgh based Staran Architects have proven they're still full of beans after converting a former lock-up garage into a hip coffee shop.
Brew Lab on Queensferry Street Lane is the second speciality cafe to set up shop in the city following the success of the first venture on South College Street.
Having initially considered an extension to meet demand its owners alighted on the notion of a second outpost after stumbling upon the small run-down garage.
Staran director James Ferguson said: "It's always a challenge to turn a property into something which is a complete departure from its original intended use. However, it meant the design process was very inclusive and we worked closely with the client, contractor and lighting and ventilation designers to create a unique conversion."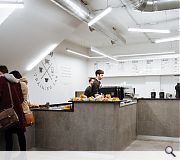 Back alley brews are on offer for those in the know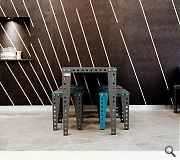 The project required close collaboration with lighting and ventilation specialists
Back to March 2016