Prospect North exhibition to headline Scotland + Venice
|
Send to friend
March 11 2016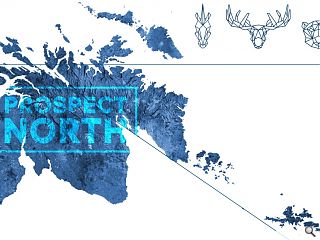 An 'immersive exhibition' created by Lateral North, Dualchas Architects and Soluis is to headline Scotland's contribution to this year's Venice Architecture Biennale.
Prospect North will explore the relationship between the places, culture, people and economy of Scotland with its northern neighbours through the display of interactive maps, narratives, portraits and images from the region.
Graham Hogg and Tom Smith of Lateral North said:".. we are not only going to show the visitors to this year's Scottish pavilion what Scotland is about, but we are going to take them to Scotland through immersive, dynamic and innovative technologies - technologies which are going to be at the forefront of architectural practice over the coming years."
Dualchas director, Alasdair Stephen added: "Dualchas and Lateral North believe that Scottish architecture and art is comparable with our contemporaries in Europe. We want to take the opportunity of the Venice Biennale to demonstrate this to the wider world."
Prospect North will run from 26 May to 25 June at Ludoteca Santa Maria Ausiliatrice in Venice before commencing a nationwide tour of Scotland.
Back to March 2016