Scottish Cities Alliance pitch £7.5bn worth of developments at MIPIM
|
Send to friend
March 11 2016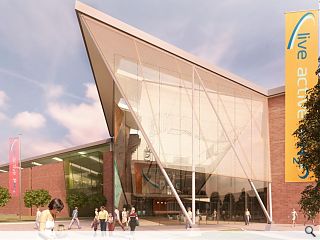 The Scottish Cities Alliance is to drum up interest in Scotland's seven cities at MIPIM by showcasing a
'Pitch Book'
of commercial property opportunities to investors.
Running to a combined £7.5bn of work the initiative seeks to kick-start a number of key projects in Aberdeen, Dundee, Edinburgh, Glasgow, Inverness, Perth and Stirling.
Chair of the Scottish Cities Alliance, councillor Andrew Burns said: "The key objective of the Alliance is to drive economic growth in Scotland's seven cities. Part of our role involves promoting Scotland's cities on the international stage as attractive, modern places to invest and do business.
"The recent Ernst & Young Attractiveness Survey 2015 named Scotland as the most attractive place to invest in the UK outside London. We can capitalise on this by showing potential investors that Scotland's cities can work together to create attractive projects of scale."
Specific schemes being touted include a
hotel and leisure redevelopment in Perth dubbed PH2O
(pictured) that aims to position the city as a centre for sport, conferences and leisure.
Elsewhere a
£1.5bn master plan for the redevelopment of Aberdeen city centre
over the next quarter century is being championed alongside a
£1bn scheme to redevelop Dundee's waterfront
over the next three decades.
Another billion pound project looking for backers can be found at Edinburgh's BioQuarter which aims to create a hub for medical science around the Royal Hospital and £2.7bn is being sought on the other side of the Central Belt by Clyde Gateway.
A hotel, retail and leisure development at Kildean Business Park, Stirling, will also be taken to Cannes.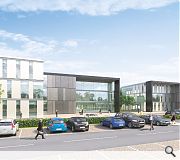 Kildean Business Park is amongst those schemes competing for foreign investment
Back to March 2016