Canonmills Bridge residents fight rear guard battle against demolition
March 2 2016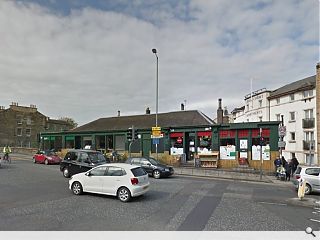 Residents of Edinburgh's Inverleith conservation area have launched a rear guard action to save a modest unlisted building on Canonmills Bridge from demolition to make way for new flats.
A planning application by Fouin + Bell to six flats and three town houses scheme was refused in February last year but a separate
application on behalf of Glovart Holdings to demolish the existing structure
, initially also dismissed by planners last August, has been approved by the Scottish government reporter on appeal.
In a last ditch bid to put a spanner in the works the Save Canonmills Bridge campaign group are writing to cabinet secretary Alex Neil to reverse the decision, stating: "Why should one person from Glasgow decide that this building should be demolished against the wishes of thousands of local people and against the unanimous decision of the planning committee? Where is democracy? Why isn't the government looking after the historic environment? Please stop this vandalism."
Close to 200 objections were lodged to the demolition by neighbours and other interested parties warning of the loss of an important 'visual break' in the New Town but the reporter dismissed these concerns, stating that the existing structure was 'atypical' and 'peripheral to the conservation area'.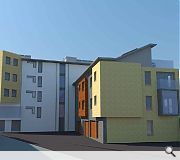 Detractors fear that future development will dominate the Water of Leith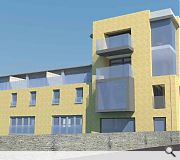 Some 7,000 people have signed a petition against the demolition
Back to March 2016