Cruden wrap up Wauchope Square master plan with 148 Craigmillar homes
March 1 2016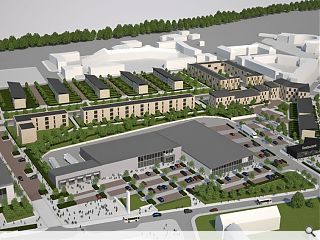 Vacant land off Niddrie Main Road in Craigmillar, Edinburgh, is to be developed in the final phase of the Wauchope Square master plan by Cruden Homes following the sale of the land by EDI Group.
This will see a mix of 148 one to three bed properties built in
conjunction with The View, designed by Hypostyle
, for which Cruden are currently on-site.
Work on a new retail centre anchored by Lidl and Home Bargains will get underway this spring with a public square, play park and secondary school following over the next six years.
Councillor Frank Ross, economy convener and EDI Chair, said: "This next phase is an important milestone for the regeneration of Craigmillar. I am sure that Cruden Homes' vision for a vibrant mix of apartments and houses will help trigger further investment in the area, creating welcome job opportunities in construction and other related areas in support of EDI's plans for a revived town centre for Craigmillar."
Craigmillar will ultimately play host to 2,000 new homes.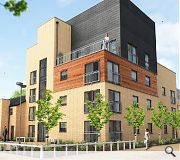 Cruden are currently don-site with The View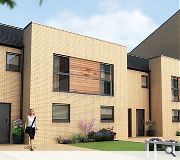 EDI and Cruden have long been partners at Craigmillar
Back to March 2016