RGU students re-imagine Aberdeenshire granite quarry
|
Send to friend
February 3 2016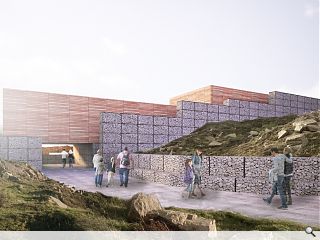 A class of architecture technology students at Robert Gordon University have reimagined a disused granite quarry at Stirling Hill, Aberdeenshire, with the aim of integrating it into a country park.
Options appraised included creation of a Museum of Granite to provide teaching and learning facilities in addition to commercial opportunities; a Granite Centre to inform visitors about the industrial heritage of the area; an outdoor activity centre and micro-brewery.
Course leader Jonathan Scott commented: "The stone from Stirling Hill Quarry has been used to construct famous buildings around the world, while the area surrounding the quarry has been regenerated to include a country park area.
"I thought it would be interesting to see the students develop further ideas for the site which would open up the area to the wider community.
"We asked the students to ensure they put environmental factors at the heart of their designs, as well as using high quality and appropriate materials."
Amongst those taking part was Steven Houston who opted to pursue the museum route (pictured), including office space and a seminar room.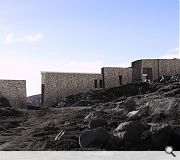 Final year student Jake Loveday also plumped for the museum route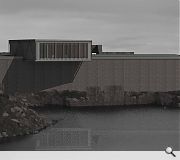 The unique site posed particular challenges for the students
Back to February 2016