University of Glasgow to host campus development exhibition
February 2 2016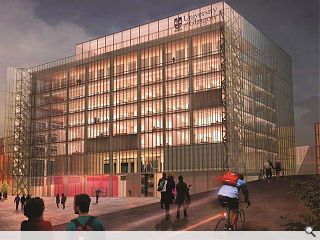 The University of Glasgow is ramping up work on its
campus development master plan
ahead of it assuming ownership of the Western Infirmary site this April by staging a five day long exhibition.
Atkins is currently pressing ahead with the initial stage of design work for a new health and social sciences building for the university with other key builds set to include a HOK designed research hub as well as a new College of Arts and College of Science and Engineering.
The exhibition will take place within the atrium of the Wolfson Medical School from 17 to 21 February between 11:30 and 19:00 on weekdays and 11:00 and 16:00 on weekends.
A proposal of application notice for the first phase of the £1bn campus master plan, an HLM designed learning and teaching hub located on the Boyd Orr car park, has been submitted to Glasgow City Council.
Back to February 2016