Saltire Society to focus on longevity for 2016 housing awards
|
Send to friend
February 2 2016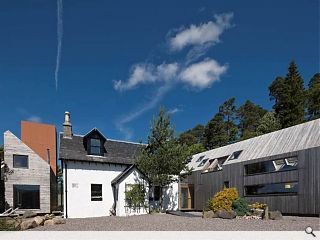 The Saltire Society is to mark the eightieth year of its housing design awards programme by focusing on the longevity of homes via an open discussion among former award guest chairs.
Housing nominations for 2016 are sought across five categories; Multiple Housing; Alterations, Renovations and Extensions; Single Dwelling; Landscape and Innovation.
Convener Jude Barber commented: "This year's special 'Test of Time' project, which will allow the Society, the industry and the general public to better understand the longevity and significance of Scottish housing projects, is a great way to recognise the depth and range of housing excellence in Scotland."
Last years Saltire Medal winner was
Paper Igloo for The Old Farmhouse, Invergarry
.
Nominations are invited via the
Saltire Society direct
by noon on 14 March.
Back to February 2016