Old Town 'Bible Land' tenement handed new lease of life
January 28 2016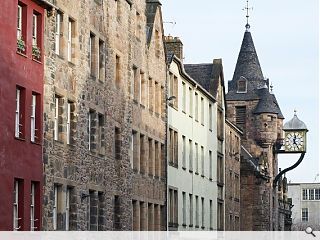 A 300 year-old tenement block in Edinburgh's Old Town has been handed a new lease of life following repairs to stonework, chimneys, gutters, windows and roof.
The 17th century building is famous for an ornate carved plaque above its main door which includes a distinctive open bible, knife and a biblical inscription but was in need of some tlc, prompting residents to initiate the work via a £97k repayable grant.
Hailing the approach taken Sarah Boyack MSP said: "Conserving the fabric of our historic buildings is crucial to the long-term success of the city, but organising repairs can be very difficult, time consuming and complex for residents. This project is an excellent example of good practice, with Edinburgh World Heritage supporting the building owners to get on with investing in their properties, and making them fit for the future'."
The entire process was overseen by Edinburgh World Heritage who provided step by step assistance to residents during their negotiations with the various agencies involved.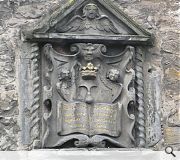 An ornate carving gives the tenement its unusual name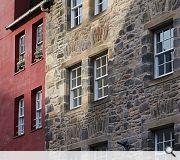 Repairs were coordinated by Edinburgh World Heritage
Back to January 2016