Kirkintilloch primary school wins approval
January 28 2016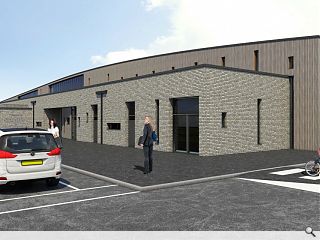 Plans drawn up by Archial Norr Architects to build a new
primary school in Kirkintilloch
have received the go-ahead from East Dunbartonshire Council.
Situated on Newdyke Road the 300 place school will combine the existing St Flannan and St Agatha primaries on the site of the former and is scheduled to open its doors in spring 2017.
An evolution of
Lairdsland Primary
the new school consists of a series of classrooms partially open to an 'activity zone' which stretches the full length of teaching areas with a tiered feature stair and amphitheatre serving as a circulation route between both levels.
A number of cloakroom and toilet 'pods' project from the main body of the school into covered external spaces and open playground with an assembly hall and dining space situated at either end of the teaching spaces.
In a design statement the architects said: "The form consists of three basic linear components; a taller central zone, and two class base zones, one on either side.
"We have deliberately expressed the central zone in a different material to that used on the lower zones on either side as this helps significantly to break up the overall visual mass."
Clad in buff brick and glazing a humped central component will be finished with vertical timber to add interest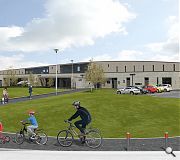 Fiur learning hubs will be identified by feature objects inserted within the space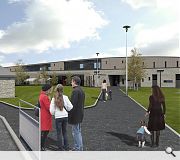 Internal activity spaces will be visible through glazed openings in the clerestory
Back to January 2016