Perth public realm improvements to create city centre 'cultural quarter'
October 28 2015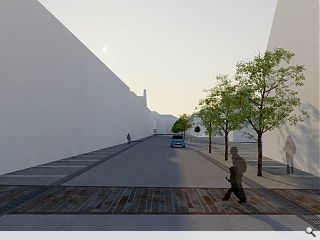 Perth & Kinross Council is
proposing a series of public realm improvements
around the
Mill Street area of Perth
; including selective demolition of two poor quality warehouses in the conservation area, to help carve out a new 'cultural quarter' around the Concert Hall and redeveloped Perth Theatre.
A phased programme of improvements will see enhancements made to Mill Street itself as well as Skinnergate and Guard Vennel with external improvements to Perth Theatre and Cutlog Vennel occurring later.
Designed to improve amenity and accessibility the work will also carve out a new event space for markets, eating and drinking and carve out a pedestrian link to the High Street via the existing Burt's Close.
In a statement outlining the need for action the council said: "The existing Vennels (with the exception of Skinnergate) are unattractive. The surfaces are uneven, creating puddles, and the surface materials are not uniform. They are poorly lit and therefore their use is limited in evenings."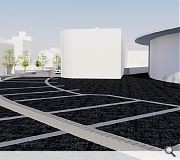 Work will see existing road and pedestrian routes replaced with a shared surface of natural stone and concrete with parking spaces rationalised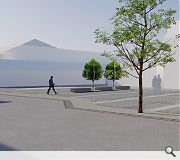 Improvements will be delivered in phases
Back to October 2015