Dundee marina plan brings total waterfront investment tally to £600m
October 27 2015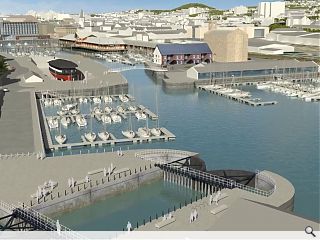 Dundee Waterfront has announced that a total of £600m of investment has been secured for a raft of projects in the city; including a new marina; railway station, hotel and retail; Hilton Hampton hotel; homes by H&H Properties; a Seabraes pedestrian bridge and offices; expansion of Dundee Science Centre and the V&A Museum of Design, Dundee.
The milestone figure coincides with a series of roadshows taking place in Aberdeen, Glasgow and Edinburgh designed to drum up further investor and developer interest in the regeneration programme.
Mike Galloway, director of city development with Dundee City Council said: "We are keen to encourage sustainable, design-led development that reflects Dundee's status as the UK's first Unesco City of Design. Most of the land in the central Waterfront is owned by Dundee City Council, so we can work in partnership with investors and take a long-term holistic approach to development. We are also open to joint ventures so would encourage businesses and entrepreneurs to contact us with their concepts."
The first stop on the investment roadshow will take place in Aberdeen on 5 November.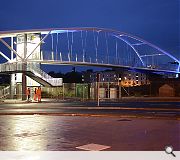 This link bridge will connect the Seabraes creative hub to the waterfront
Back to October 2015