Graven unveil BA Lounge at Singapore's Changi Airport
October 22 2015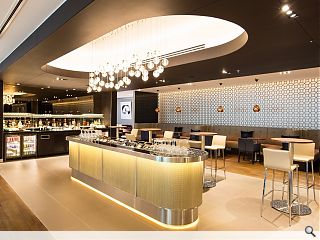 Graven have completed their eighth airport lounge for British Airways, part of an international roll out of the carriers 'Galleries' brand that has previously landed in Edinburgh and Washington Dulles amongst others.
A centrepiece island mesh bar is framed by bespoke banquette seating and feature lighting with patterned privacy screens inspired by local architectural influences.
Kirsty Lang, design director at Graven said: "Singapore provided a rich array of influences to create a unique lounge and evolve the classic BA Galleries brand and it has been really well received."
Specially commissioned artworks by Singaporean and British artists are displayed throughout.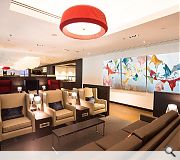 Graven collaborate with local architects, craftsmen and artists for each lounge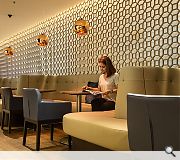 Graven specify an underlying set of standards, principles and specifications for each lounge
Back to October 2015