War Memorials Trust hands out £190k in restoration grants
October 23 2015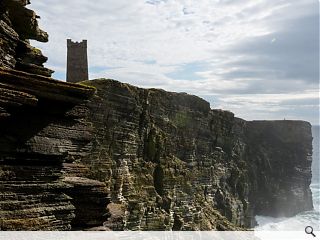 The War Memorials Trust has awarded £190k in restoration grants to 21 projects throughout Scotland ranging in scale from a landmark tower in Orkney to a framed memorial within Edinburgh's Waldorf Astoria hotel.
This follows estimates that up to 600 of around 6,000 war memorials in the country are presently in 'poor' or 'very bad' condition.
Amongst the landmarks to benefit from the scheme is the Kitchener memorial at Marwick Head, Orkney, which will receive a £30k grant to repair cracked mortar which is allowing water to penetrate internally.
Work will include repointing and repairs whilst the main entrance will be reopened with a new door to match the original to allow maintenance access. Repair works will also be carried out to the roof and to an inscription plaque now missing lead letters.
Frances Moreton, director of War Memorials Trust commented: "I am certain that we can maintain the current momentum to ensure that Scotland's memorials are in the best possible condition in preparation for the centenary commemoration of the end of World War I. Also, I would like to remind everyone that grants are available to memorials commemorating any conflict – for example, recent grants have supported World War II and Waterloo memorials."
The tranche of funding follows commemorations for the centenary of the First World War with additional funds still available for communities to apply for.
Back to October 2015