Towering student residences approved for Glasgow's Cathedral Street
October 14 2015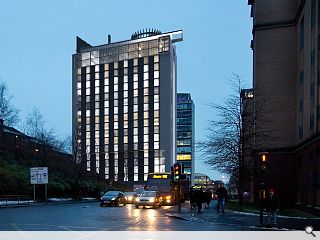 Plans to build a 398 bed student residential tower designed by Urban Office Architects at 355 Cathedral Street, Glasgow, have been
approved by planners
.
The
19 storey tower has been advanced by Forrest Furnishing
, owners of an existing retail store, which will be demolished to make way for the scheme
Clad in a combination of zinc, polished concrete, glazing, fritted glazing and powder coated aluminium the tower will meet the street with a ground floor reception and meeting space, above which will be a mezzanine level offering occupants a fully equipped gym, study bays and movie theatre.
A rooftop viewing deck will also be provided with heather sedum, a feature sculpture sitting alongside seating and a 'coffee hub' with glass balustrading.
Public realm to Cathedral Street and North Hannover Street would be upgraded with new stone and granite paving.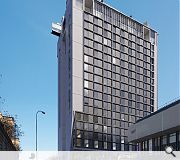 36 studio flats will be spread over floors 17 and 18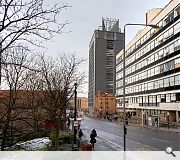 A feature cylindrical structure marks access to the roof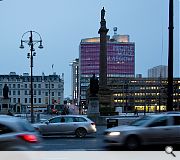 The new tower will be largely obscured from george Square by the City of Glasgow College
Back to October 2015