1930s St Andrews police station to make way for new flats
September 8 2015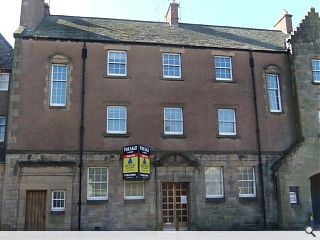 An unlisted 1930's police station in the historic heart of St Andrews is to be demolished after plans were approved to
construct 16 flats on the site
.
Muir Walker & Pride Architects have been tasked with overseeing the build, which will include the installation of lift access and underground parking at the North Street.
Built in 1935 the purpose-built police station features stone detailing and cement render to marry with the general character of the conservation area but in their design statement the architects note: "The North Street façade is a clumsy composition of disparate elements with an awkward juxtaposition of a gable element with poorly proportioned window openings and door fenestration."
The replacement build will be faced in ashlar stone with some elements of stone detailing as well as roofing slates retained for re-use in the North Street façade with an existing courtyard car park moved underground to create an amenity space.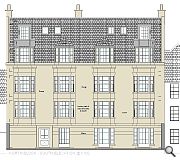 The rebuilt block will incorporate stonework and slate from the existing police station
Back to September 2015