Queen Margaret University push ahead with £80m innovation hub
September 8 2015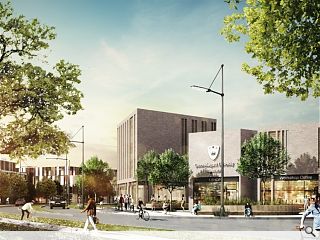 Queen Margaret University (QMU) has unveiled the first visualisations of an £80m commercial and innovation hub which will form the heart of its Musselburgh campus following submission of a proposal of application notice.
The 5,000sq/ft facility has been drawn up by 10 Design and will form the first phase of a wider innovation park for the co-location of academia and the food and drinks industry together with associated retail, cafes, leisure facilities, a hotel and homes.
QMU principal professor Petra Wend commented: "A £1bn city region deal bid has been submitted by Edinburgh and the south east area of Scotland which concentrates on the region's strengths of knowledge culture and technology. Although still in its early stage, we are confident that if the deal progresses that our proposals would be relevant for inclusion.'
A community consultation will take place this Wednesday between 14:00 and 20:00 at Brunton Hall Musselburgh and at QMU the following day.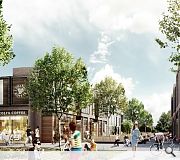 The innovation park will function as a self-contained village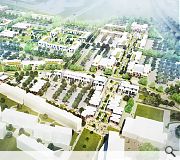 The new masterplan will significantly expand the university's Musselburgh campus
Back to September 2015