Work gets underway on £1m cancer retreat
September 1 2015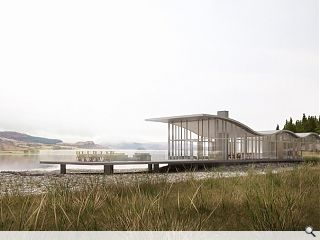 Cancer charity It's Good 2 Give has begun construction of a £1m three bedroom holiday home for the families of children with the disease.
Designed on a pro bono basis by Kettle Collective the
Ripple Retreat
will take shape on the banks of Loch Venacher, offering short breaks for up to 40 families each year.
Finished in zinc, oak and glass the designer home from home is situated just 10 minutes' drive from Callander on the eastern edge of Loch Lomond and the Trossachs National Park.
Lynne McNicoll, chair and founder of It's Good 2 Give, said: "It's an incredibly happy day today to see the Ripple Retreat underway. This is my dream ambition for our charity and a tremendous victory. I can't thank everyone enough for donating to our campaign."
Completion is expected by March 2016.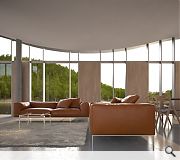 To date the charity has raised £1.2m of the £1.5m required
Back to September 2015