HLM unveil Highland Passive House
August 26 2015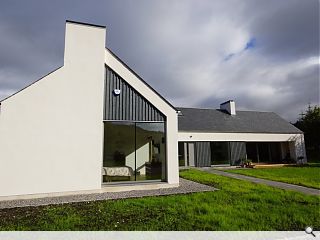 HLM have unveiled a low energy passive house in the Highland village of Gorstan, Ross-shire, which blends traditional features with the latest energy consumption and emission standards.
Tigh-na-Groit consumes 80 per cent less energy than standard builds, achieved by careful consideration of form and orientation to minimise heat loss and maximise solar gain.
Ross Barrett, associate director at HLM, said: "We think that this house best represents our ethos and mission to shape the built environment towards a more sustainable future as it tackles the problems of fuel poverty and carbon emissions in the most effective way: by minimising energy consumption."
Other features include insulation with no thermal bridging, airtight fabric and mechanical ventilation with 90 per cent efficient heat recovery.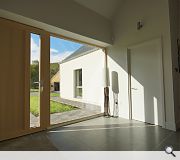 Thermal modelling minimises the risk of over-heating
Tigh-na-Groit's traditional appearance belies a raft of energy saving features
Back to August 2015